Continuous casting mold related

As the maker of domestic share 75%, we are positively developing our overseas business.
As we began chrome galvanization to the inner billet mold in 1968 at Nippon Steel yahata factory, In 1971, we started electrocasting as a pioneer and succeeded practical use in Japan.
Since then, we, as the top maker in this business, have been designing and manufacturing the mold which is main part of continuous casting processing and peripheral equipment for more than 40 years.
We are developing and providing the goods for the customers needs of alloy platings, surface processing such as thermal spray, design with FEM analytic technology.
---
---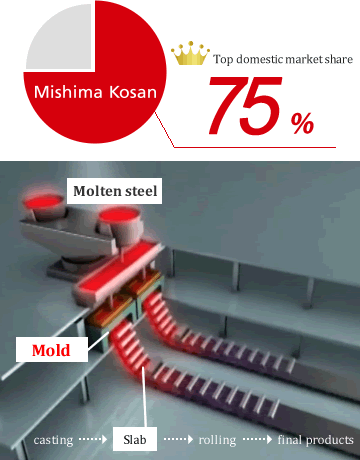 Featuring point

Realize extension of life of mold and make slabs high quality

Mold, which is used under severe circumstances, generate a specific damages. We search the mold plate in detail after use and select and offer the suitable coating materials and designs for the customer. We are working on the extension of life of mold.

Surface processing technology(galvanization ,thermal spray)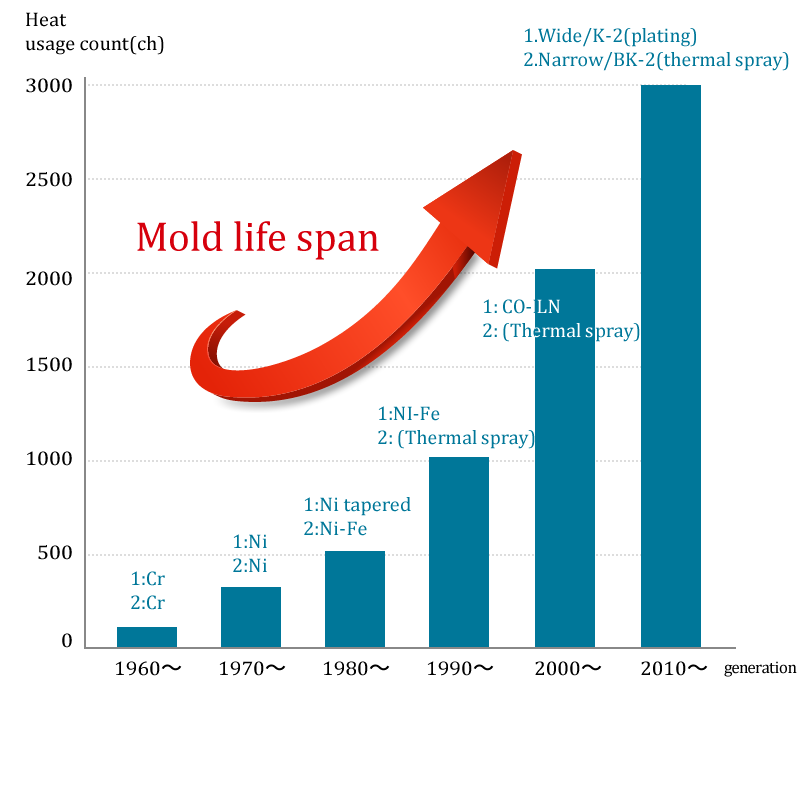 By the application of the analytical technique, we carry out the optimization design of the mold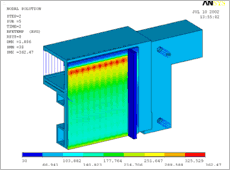 example of mold structure analysis
BO(break out ) : the phenomenon that inner melten steel leak out because of lack of equality that makes crack of solidality of inner shell
Featuring point

We unfold our business positively to the foreign countries

We drive a technical licensing and the export to the foreign countries and have bases in Russia and India to the further business development.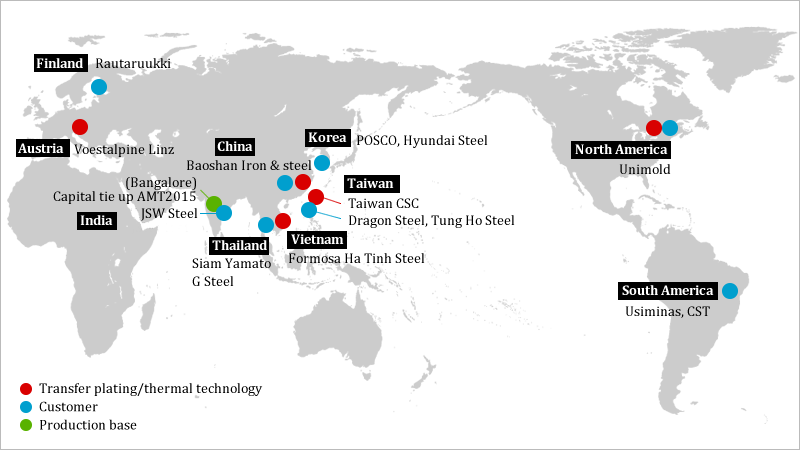 Of mold delivery record to the foreign counttries , technical licensing , bases in the foreign counttries